Welcome to St. Tammany Parish Fire Protection District No. 2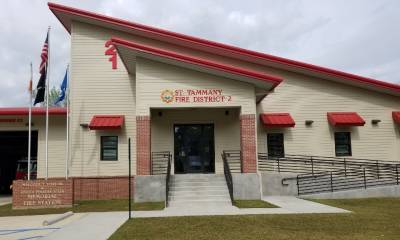 Our mission at St. Tammany Parish Fire Protection District No. 2 is to preserve the quality of life of the people we serve and those people passing through the Fire District.
We will respond safely and expeditiously with professionalism, skill, and compassion within the confines of the boundaries we serve and beyond if called upon. We will utilize the best training, equipment, and resources on hand to neutralize fire, rescue, and emergency situations. We have set in place ongoing aggressive planning and pre-response preparations.
St. Tammany Parish Fire District No. 2 continues to reach for newer goals in fire education, community outreach programs, as well as community interaction in hopes of preventing the need for emergency services. Our promise is to deliver our services through dedication, passion, and a drive to exceed the needs and expectations of those we serve day or night, rain or shine. We strive to save lives and to protect property.